Today, as part of our music day at Holbrook, children across the school had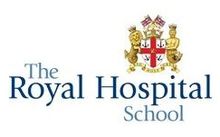 an opportunity to take part in orchestra music sessions with Rich from Royal Hospital School, who showed us a range of instruments, their notes and their capabilities in assembly.
Later in the day, children had the chance to play p-bones (a plastic version of a trombone) and a p-buzz as well, joining in with a performance at the end of the day as well.
We were extremely lucky to have Rich visit us today, sharing his amazing musical skills and sharing this with our school, giving the children an opportunity to share this on a wonderful musical extravaganza!
Let us know what you thought of the day by leaving a comment below!
[Written by Mr Thorns]